Power your brand's visual storytelling
The simplest and fastest digital asset management platform built for visual media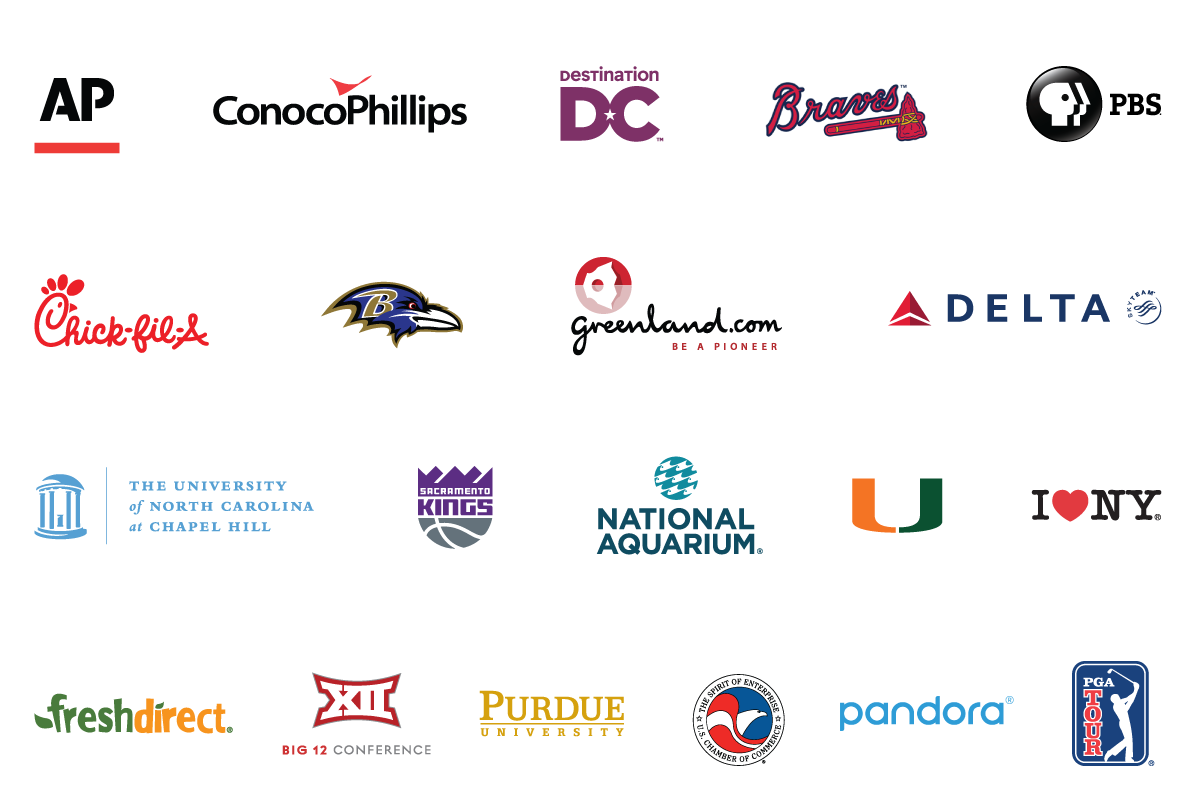 Your team needs easy access to photos, videos and more so everyone can upload, organize and share all of your creative assets. Our simple, secure cloud-based platform gives your team control and flexibility so everyone can upload, organize and share assets in a way that works for them.
Research shows teams using Libris save over 26 hours a week. But with Libris, you'll do more than save time and money. Trusted by over 800 clients, Libris empowers you to make the most of your media library.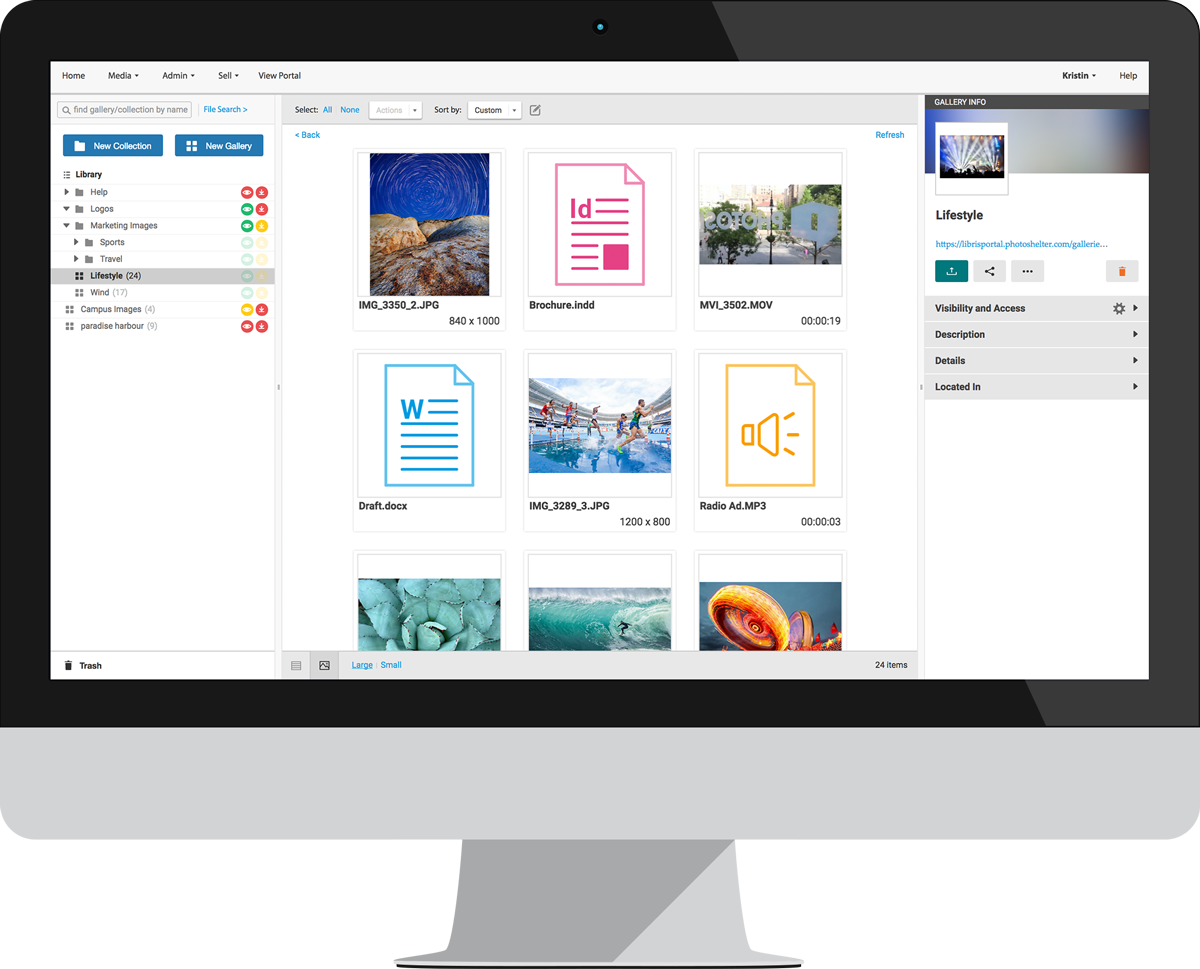 Organize your assets
Libris lets you upload all of your files (and their metadata) from your hard drive, server, camera and mobile device right to your account with the click of a button. With unlimited contributors, your whole team can upload assets - from images to audio files to spreadsheets - to the same place, whether they're in the office or on the go. Store and organize all of your creative assets in Libris so you can find exactly what you need in seconds.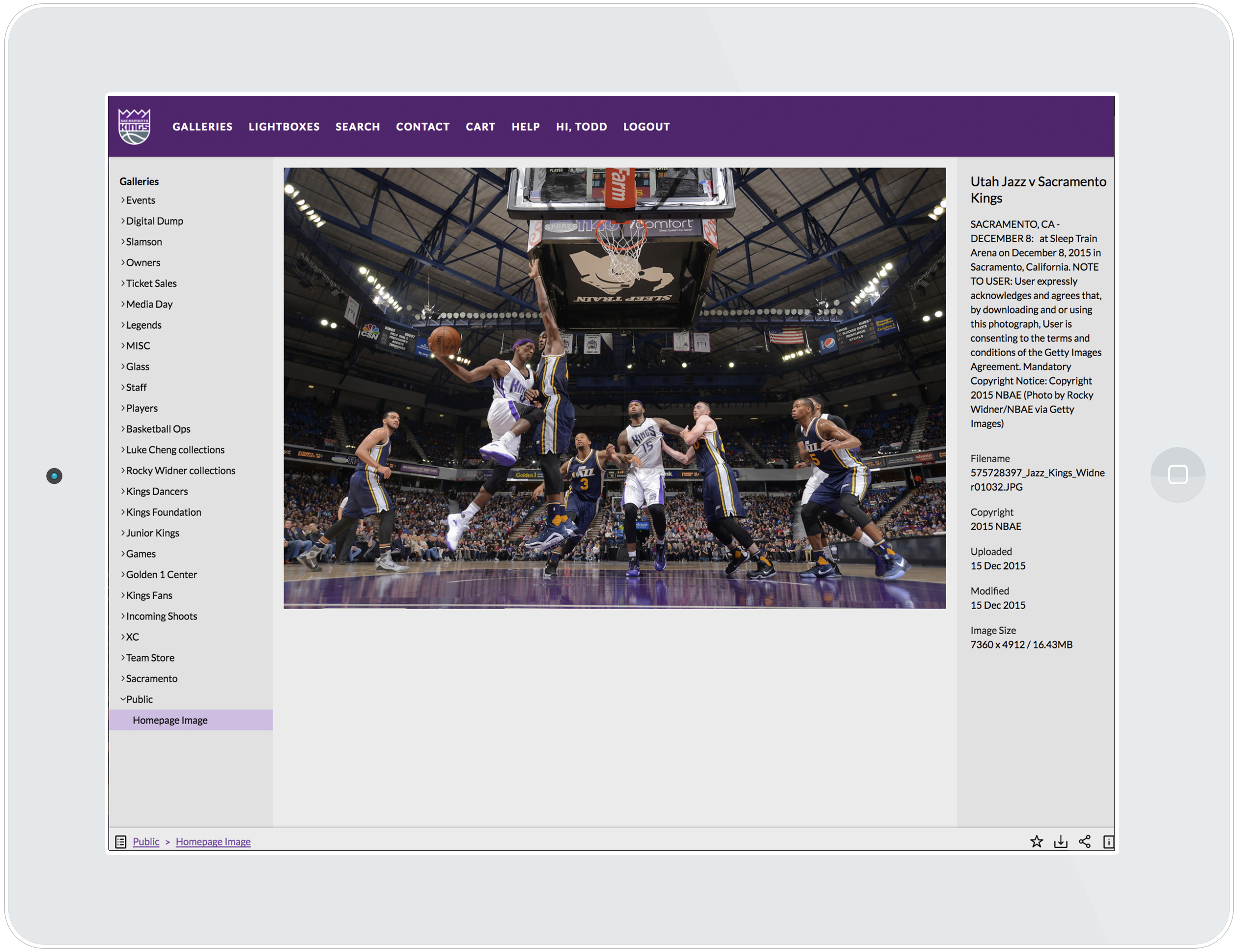 Share your story
With Libris, you can easily grant access to media collections, and make requests for images and other files self-service. You can drag and drop files from the cloud straight into your Adobe creative projects to streamline your whole workflow. Libris makes it effortless for your team and partners to search, browse and download, which means they'll download assets more often and help you get more ROI from your visual media. With easy access to all your creative files, you'll be able to take advantage of more opportunities to tell your brand's story.

"I can't stress how useful Libris has been for us – just being able to have all your assets in one place and being able to search through metadata or visually being able to scroll through. It's just a big time saver."
- Paul Sadler, creative services manager at Purdue Athletics
"Libris provides a very easily accessible, easily usable way for other people to access the photos as I'm putting them up in real time, but the real power of the library is you can search it so easily."
- Charles Jischke, photographer at Purdue Athletics
Read Purdue Athletics Case Study
We've got your back
When you sign up with Libris, you'll join thousands of photographers and brands that trust PhotoShelter with their visual media libraries. We have over 12 years of experience managing half a billion assets in the cloud. Customers love the simplicity, speed and security of Libris. But if you need help, we've got you covered there, too. Reach out to our client services team via phone or email whenever you need an extra hand.
"Finally, we have a means and structure to identify, locate and reuse our assets efficiently."
- Jeff Qualmann, Marketing Services Manager at Knape & Vogt
Read Libris Client ROI Study